My Creative Space
September 30, 2010
It has been a very -odd- productive exciting week!
It is all about decoupage this week and all about getting more carried aways about it. Believe me my husband is not very excited about all the new materials I am bringing home , also about all the recyclables I am NOT putting in the recycle bin but in my Craft Cupboard.
This has been a great project to work on. My hubby "eats" a tin of milo a week or 10 days; I thought to myself I have to do something with these. I finally got the anti-rust paint and there I went!
One coat of that stuff (that amost killed us both…I did it at night in our craft/office room), 3 coats of white paint , using sponge , decorating with a bit of light pink on just one side and on edges around the tin, decoupage on it, finally some spray to protect my work and also to give a bit of even shine to the whole "tin"… and

TA DAHHHH!!
Isn't it lucky??I found exactly the same napkin in the small version at the shop the other day!! I couldn't believe my luck ! So there we go a nice pair!

Have agreat productive week everyone!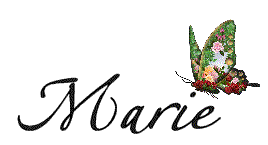 You May Also Like