Mosaic for my Sunny boy
March 8, 2016

The truth is that I have found ways to deal with the sadness by doing things which in some way are for my James and this pain that I constantly have changes.  It may seem to many that I'm living in the past or that I have something wrong in the brain… In other words, I'm losing the plot, the truth is that on the contrary I have found a way to deal with my grief, a way that suits me.
We are so used to suit everyone else first and then we think of what matters to us, but we have to think of ourselves first, the rest will love us because of who we are not based on what we do? We can never please everyone! I'm just going to be the way I want to be as I have always done it.p and I'm not going to change when I'm grieving.
My beloved James was buried on December 29 and its monument may not be built or rather placed on his grave until three months later (April) .At the beginning using bits of rock I formed a love heart with the words Sunny Boy in it, his pet name, but then when they were going to take away the excess of dirt I took the sunny boy rocks and saved them at home.
I really didn't want my Sunny Boy to remain without any kind of identification on his resting place ,so decided to make a mosaic using pebbles and a large clay plate.
I didn't follow any kind of tutorial , but I just thought that if I wanted this to be suitable for all kind of weather , the best option was to use glues for bathroom and kitchen tiles.  So I went to the store and bought everything what you see here, then I decided to add black pebbles to my project to give further enhancement to its name.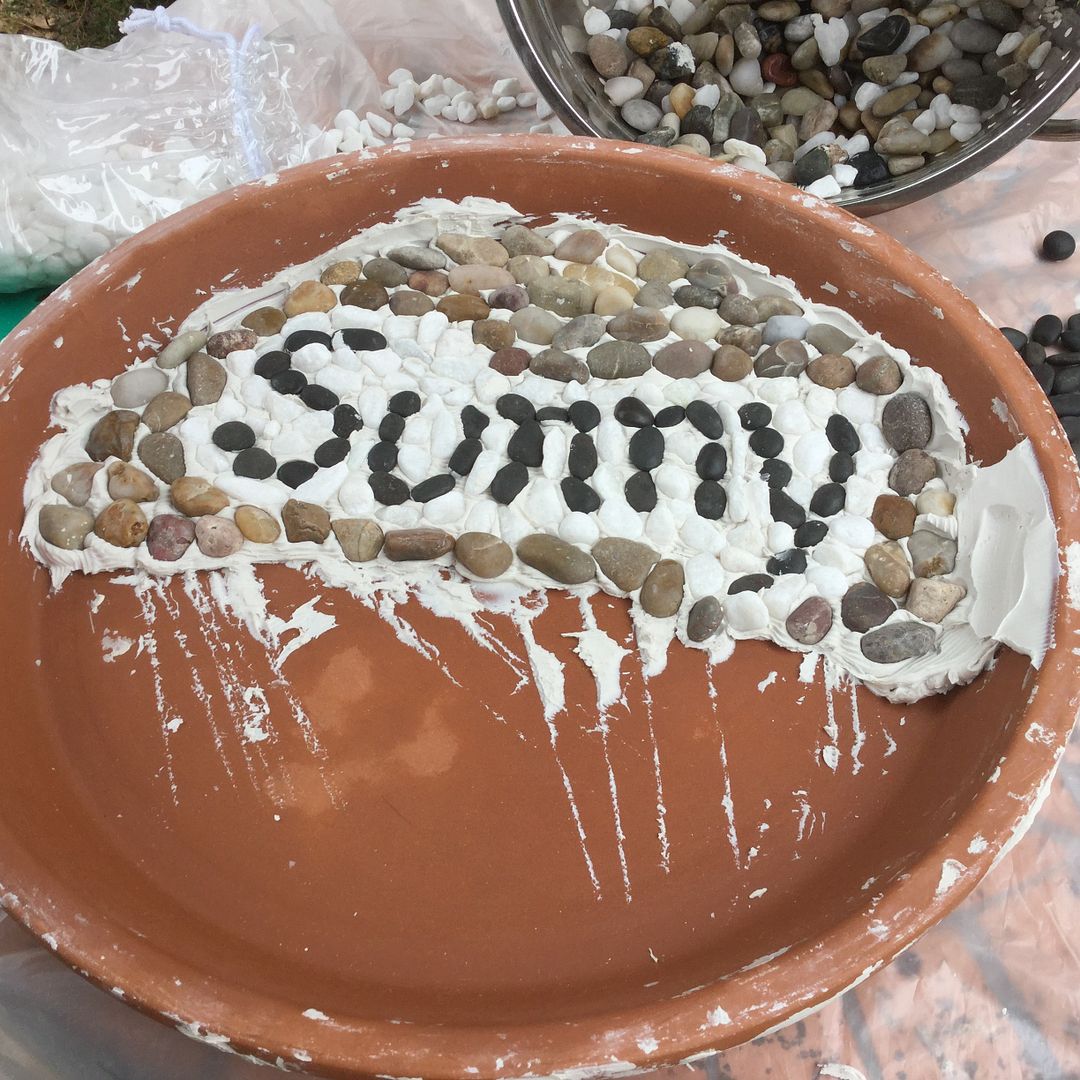 I applied a good amount of glue and inserted the stones firmly on it, after two day of drying I applied grout with a brush.
My idea is when the monument is ready I will bring the mosaic back home and place it in the garden , the garden he loves so much!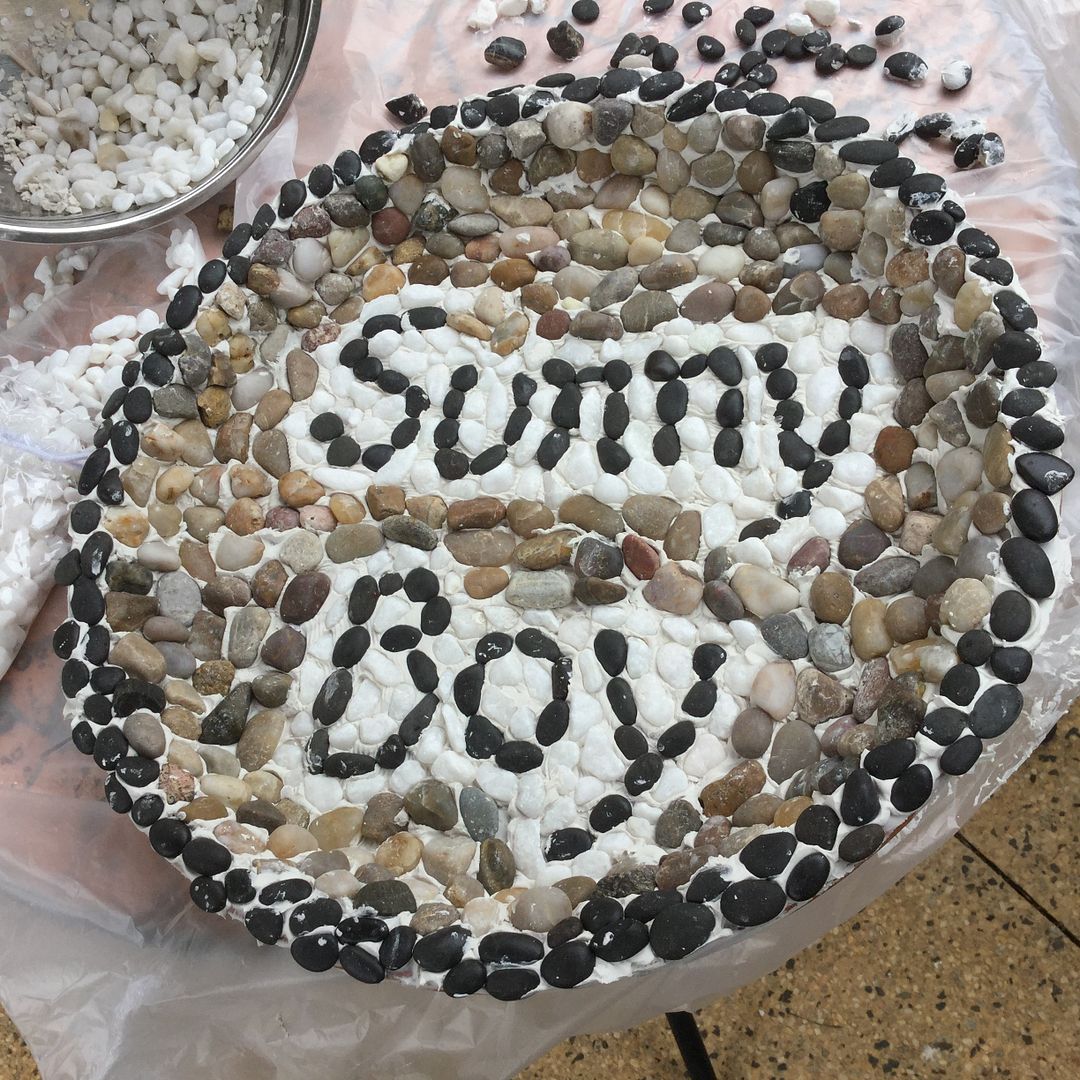 I prepared two (coffee) jars with artificial flowers so they give a bit of warmth to the place.  Every time I go to visit I take roses and native flora from our garden, but if one day I'm unable to get there at least  artificial ones will I always look good in the meantime.  They are also also white, as our wonderful roses.
To many people going to the cemetery is to remember someone they love is gone, for me it is nit like that because I miss him in a daily basis , nit just when I go to the cemetery. When I'm there I feel his spirit right next to me and his resting body just below, the place gives me a lot of peace. I cry, I pray, I speak with him just as I do every day here at home.
"People die when we forget them, that James still alive in me, in my life always"
Mariella
You May Also Like