My Creative Space
septiembre 16, 2010
I have been anxiously waiting for this thursday as this is it "My Very First Creative Space" . * breathing deeply…*

Last week I had to write a card to a friend who was going through a very emotional time… I wanted to write a message to her , but I wanted to show mopre than in words but in actions . That's why I decided to make myself a card for her. Coral – my dear friend- had given me a pack of blank card to use in my crafts and that's it…I made a heart using fabric and I just sewed it onto the card I LOOOVE IT! But I didn't have any envelopes around and I really liked the look of that heart so I just sewed two pieces of ribbon on each side of the card and yay!!
A self-enveloped card!!…Is there such a word? nahhh!
Here some of the ones I made during the week…
One is supposed to be a lolly pop and a couple of balloons.
Ladybugs..I reckon the second one has a japanese look on it…
This was my second one…like it a lot!

The M doesn't go for my name but for Merry Christmas and a lovely chilean national flower "Copihue" . We are celebrating 200 years of independence this saturday 😀
Finally this one, which I made for someone in special,- and it is in 3D!- and on its way to her and well I also found out that Australia Post has no problem when you send this cards (as they have no envelope, they actually charge you the same as a proper enveloped card)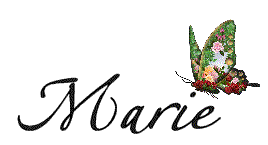 También te puede interesar